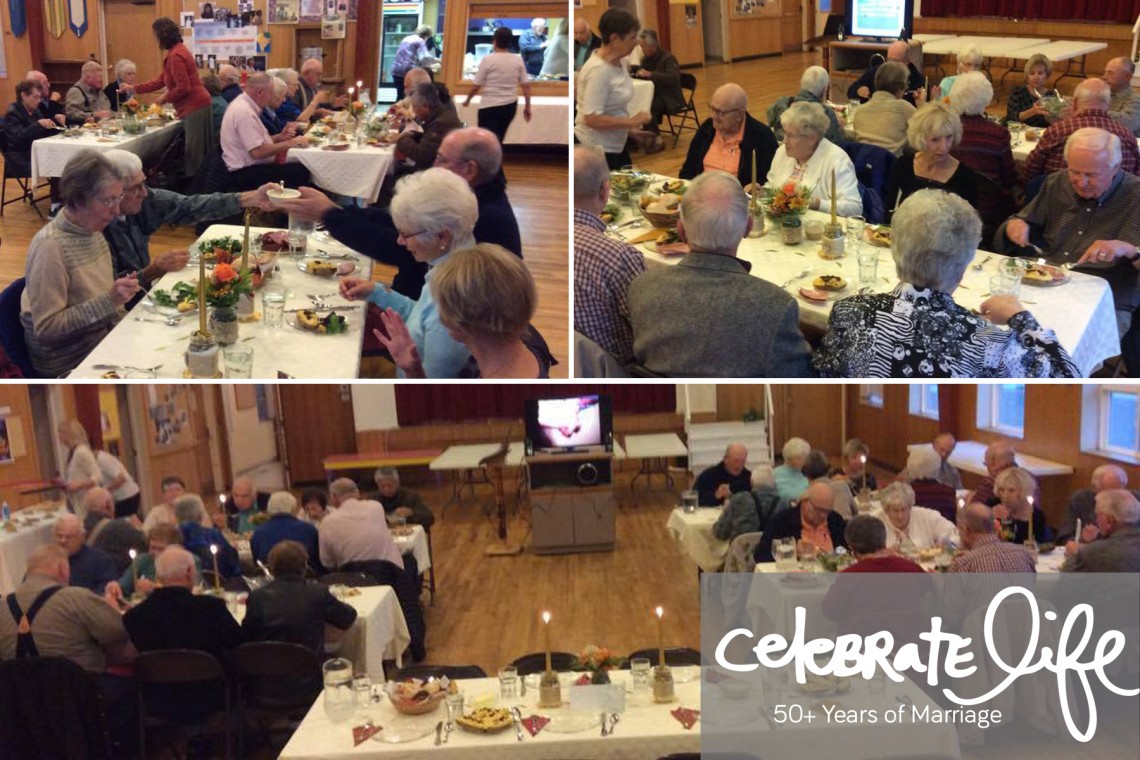 On Sunday, October 16 fifteen couples who have been married for 50 years or more from the three Union County parishes came together at the Our Lady of the Valley Parish Hall for a dinner to celebrate. Inspired by the Year of Mercy and the overall context in the United States with a high rate of divorce, Fr. Saji wanted to acknowledge those who have been able to sustain their marriages for at least 50 years through love, mercy, and a dedication to marriage vows.
The Women of Our Lady of the Valley helped to enact the vision through planning, preparing the meal, decorating, serving and cleaning up. At the dinner the couples watched a video of a couple who had been married for 83 years, the couple with the longest lasting marriage in America, sharing the secret to the strength of their marriage. Some of the couples in attendance then shared some of their own thoughts with the rest of the group.
On Sunday, January 8th, 2017 we will come together as a full tri-parish community to celebrate their living testament of the sacrament of marriage at the 10 AM Mass, including a renewal of vows, followed by a reception in the parish hall. In total we are currently aware of 26 couples within our local Catholic community who have been married for 50 years or more. The marriages can provide a source of inspiration for couples at all different phases of married life. All children and grandchildren are especially invited to come for this celebration.