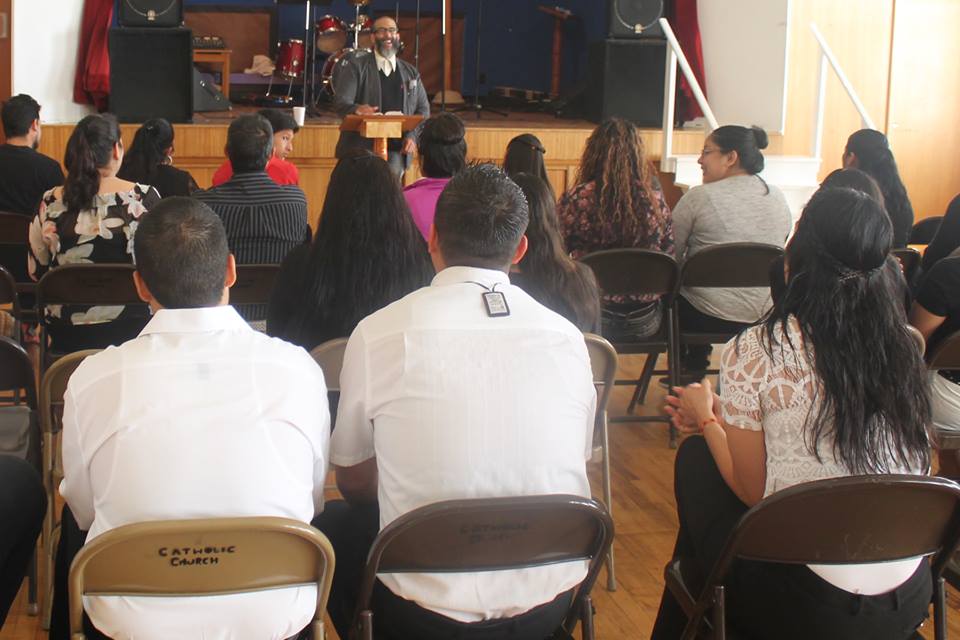 OLV Hosts Familias Resucitadas
In our lives of faith, we all need anchor experiences in which we have strong encounters with God that keep us tethered to him as we navigate our journeys. Sometimes those encounters are individual, while others are shared in community. Recently Our Lady of the Valley hosted, Familias Resucitadas (Resurrected Families), with the hope that it would be an anchor experience for the Spanish-speaking community in recognition that historically there has not been a lot of access to retreat experiences in Spanish in La Grande. In order to enact this vision, after conversations about the needs of our parish and our hopes for the event, through prayer David Bisonó, the Director of Evangelization and Adult Faith Formation for the Diocese of Baker developed the theme Familias Resucitadas.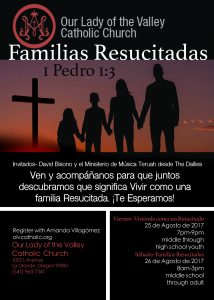 A collaboration between David and Música Teruah of The Dalles, David connected hearts to the Scripture, including using the parable of the prodigal son to consider the role of parents and children, as well as our overall identity as children of God. He explained how God provides us with information through our experiences, leading to a new perspective if we are attentive to the information provided. Música Teruah helped set the tone for the event by singing songs at key moments to lead into or enhance David's message.
However, it was not only about the content that was conveyed; it was more so about the people delivering the ideas. Each were a living testimony of glorifying the Lord by their lives and of being good stewards of the talents God has provided them. After shining in their respective roles, they would request applause for the Lord. They also demonstrated a love of service. Even though the young adults came specifically to provide music, they arrived early asking what they could do to help set-up and facilitated small group discussion. 
Within the La Grande community, this was an intentional event that fit into the context of different layers in place for faith formation experiences in Spanish, as well as the overall parish focus on marriage and family in this liturgical year. About 40 people attended the event from middle school youth-adults, expressing gratitude for the event and affirming that it was a powerful experience. They mentioned feedback such as: there was a strong sense of the Holy Spirit at work; David's talks and style of presentation were interesting, engaging, and evoked strong emotions; the event prompted thinking and discussions of implications for their lives; and they have been singing songs together as they work.
Once we have encounters that re-invigorate the faith in our lives, we can benefit from the support of others to continue to grow together by nurturing individual relationships with God and interacting with each other as a community. Currently, we are reflecting on next steps for our Hispanic Ministry in La Grande.
You can see more pictures of the event on our Facebook page.