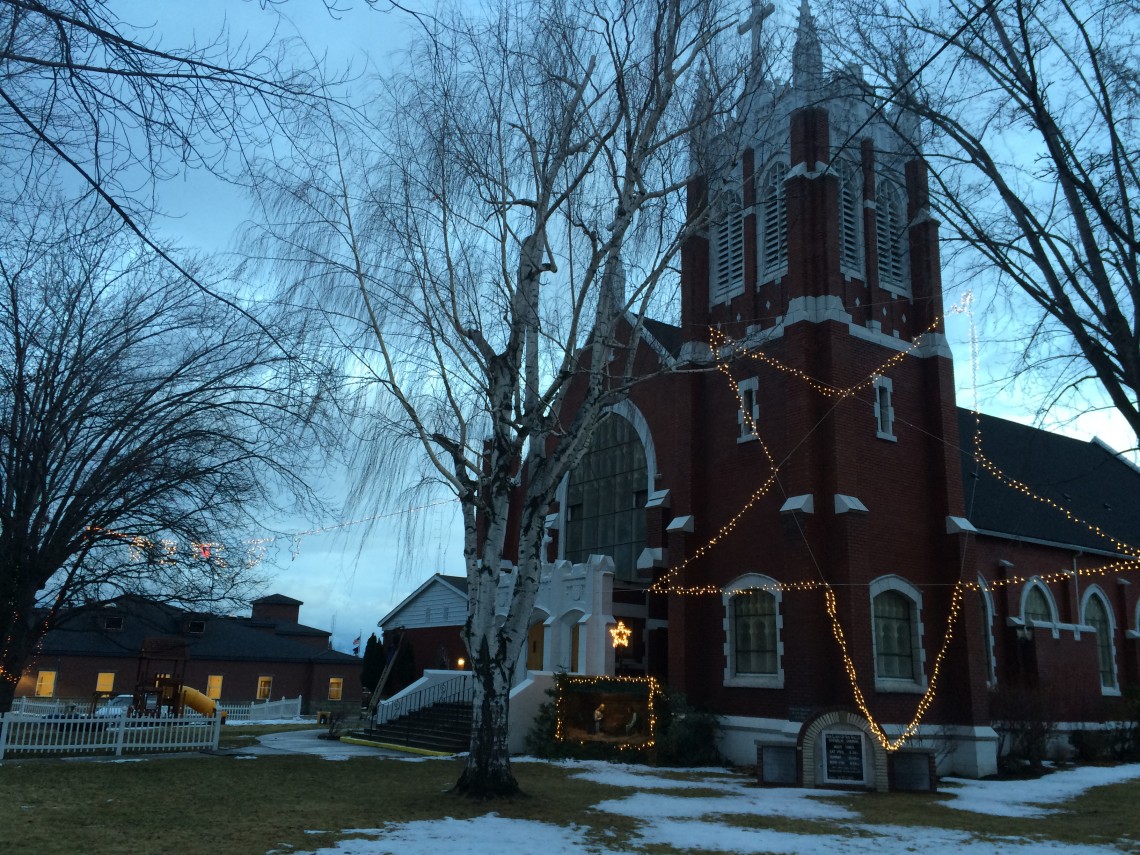 Stars are a traditional Christmas symbol. Over 2,000 years ago when baby Jesus was born, there was a star showing the way for the shepherds, kings and visitors who recognized the symbol of the star announcing that the time had come – the Savior had been born. The star reminds us that God is with us, Emmanuel, and we reflect on the mystery of the Incarnation of Jesus. Furthermore, the star of Bethlehem showed the way and was a guide toward Jesus – the Way, the Truth, and the Life.
Based on the power of the multiple layers of symbolism associated with the star during the Christmas season, this year members of the Our Lady of the Valley Catholic Church community in La Grande wanted to have a large star (30 ft.) to draw the attention of those passing by the church to lead people and show them the way to church and to Jesus Himself, especially those who are not currently actively engaged in their Catholic faith. All those who are abandoned, crippled, and downtrodden, those without peace, life, light, truth and justice can see a message of hope in the star. It is a reminder that the Savior has been born to show them truth, light, and peace.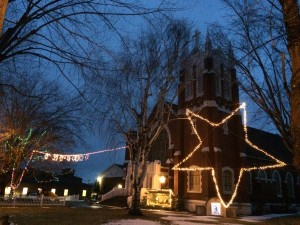 Especially during this Year of Mercy, we reflect on the power of both receiving God's mercy and allowing it to flow out of us into the lives of others around us. The Christmas star can inspire those in the community that we need to have a big heart and include everyone with an intent to bring the love of Jesus to others, to create a sense that they are invited in the love of Jesus. As the choirs of angels sing Glory to God in the highest and peace to His people on earth, we make a strong connection that Jesus, the little babe who was born in Bethlehem, is peace. Let us also be the bearers of peace, sharing God's love and peace with others. Let us bring hope to our communities by sharing the love of Christ.
Gems of Our Lady of the Valley, parishioners Bill Acevedo, Tony Faro, and Joe Schlieski, brought the vision to have a large star to capture the attention of the community to life. Members of the community are grateful for their efforts, and the impact that the star they created and hung, has had on increasing the holiday spirit.
—Fr. Saji Thomas