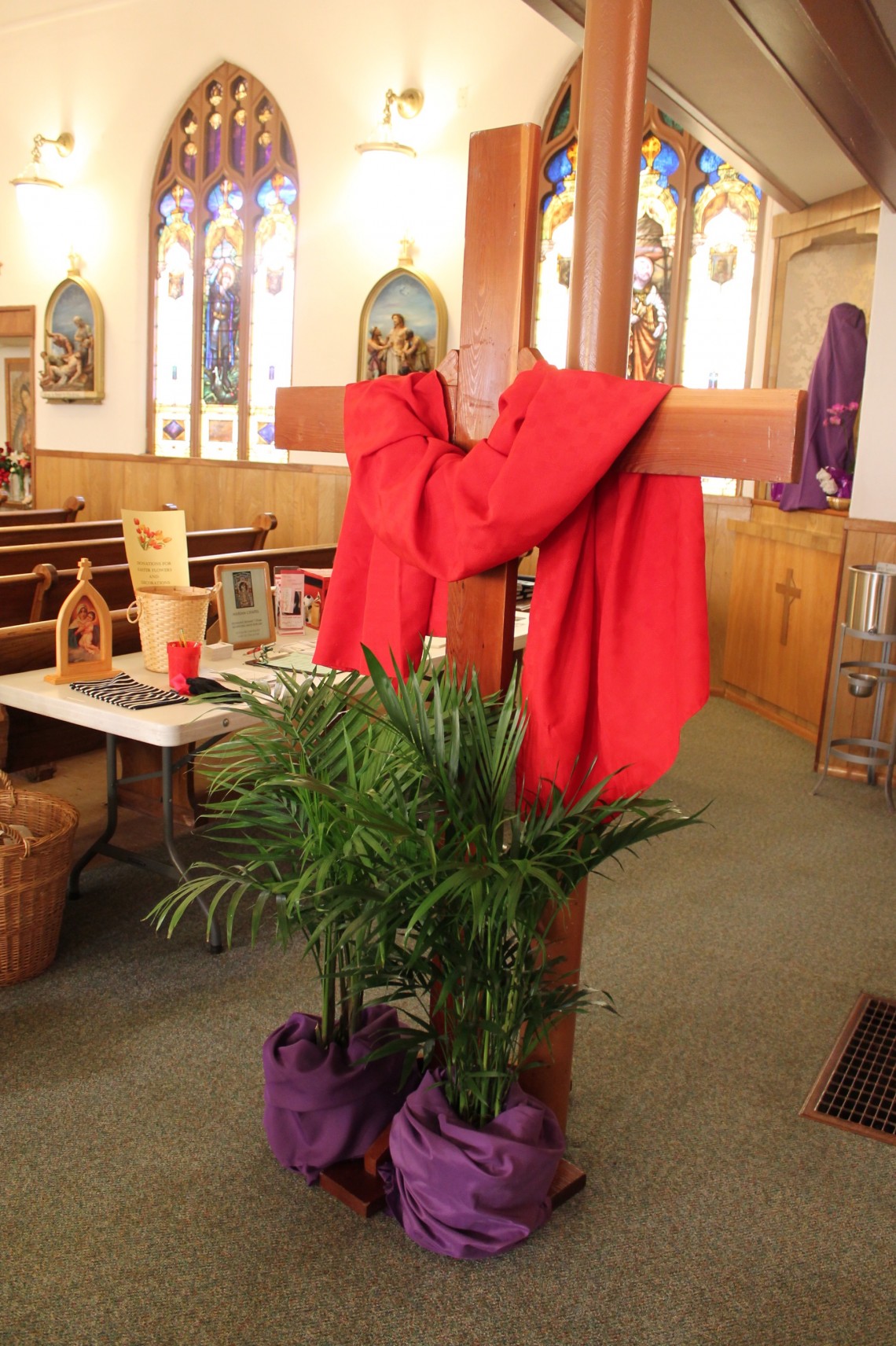 As we approach the end of Lent for 2016, parishioners at Our Lady of the Valley and the two mission parishes have been participating in a range of events.
On Wednesday, March 16, a group of 21 people went on a pilgrimage to the St. Francis de Sales Cathedral in Baker City. Walking through the Door of Mercy (one of two in the Diocese), parishioners were welcomed by Fr. Greiner. He provided a little bit of history about the cathedral and then gave some remarks on the Year of Mercy, followed by a recitation of the Divine Mercy Chaplet and an opportunity for the Sacrament of Reconciliation with Fr. Saji and Fr. Greiner.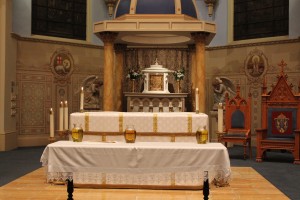 On Thursday, March 17, parishioners returned to the cathedral in Baker City for the annual chrism Mass with Bishop Liam Cary and the priests of the Diocese. During the Mass the priests renewed their vows and Bishop Cary blessed the oil of catechumens, the oil of the sick, and the oil of chrism to disperse throughout the Baker Diocese. You can read more about the significance of the chrism Mass in a recent edition of The Diocesan Chronicle, starting on page 2.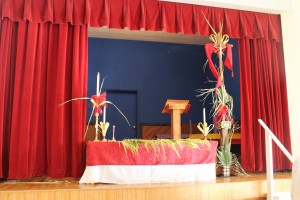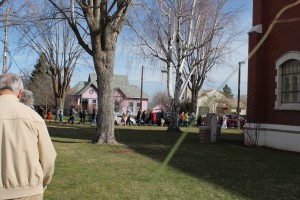 On Saturday, March 19, the Women of Our Lady of the Valley dedicated a lot of time and energy to prepare the church and hall for Palm Sunday, and parishioners took note of their efforts upon entering the church. During the Saturday Vigil Mass and Sunday Mass, we started in the Parish Hall for the blessing of the palms, a Gospel reading and some remarks from Fr. Saji before processing into the church for the rest of the liturgy.