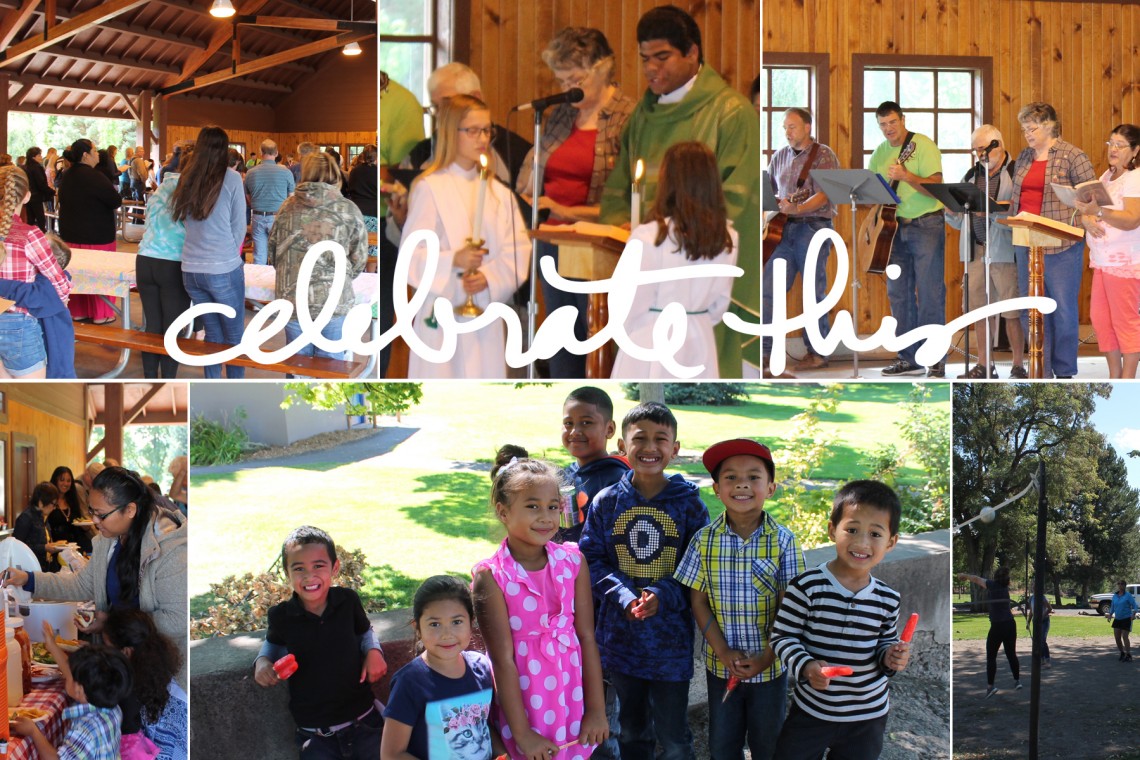 On Sunday, September 11th parishioners from Our Lady of the Valley in La Grande, Sacred Heart in Union, and Saint Mary in Elgin joined together to celebrate the Catholic community in Union County. Beginning with Mass celebrated by Fr. Saji, liturgical ministers from the three parishes came together to sing, read, and serve. We remembered the September 11th, 2001 terrorist attacks and prayed for our country. At the conclusion of Mass, we had a moment of silence and listened to the National Anthem.
The Knights of Columbus served hamburgers and hotdogs, while parishioners brought desserts and side dishes. Next, there were games for a range of ages, including sack races, ring tosses, and volleyball.
It was a joyful event for our church community, and we appreciate everyone who planned, served, and attended. You can see photos of the event here.