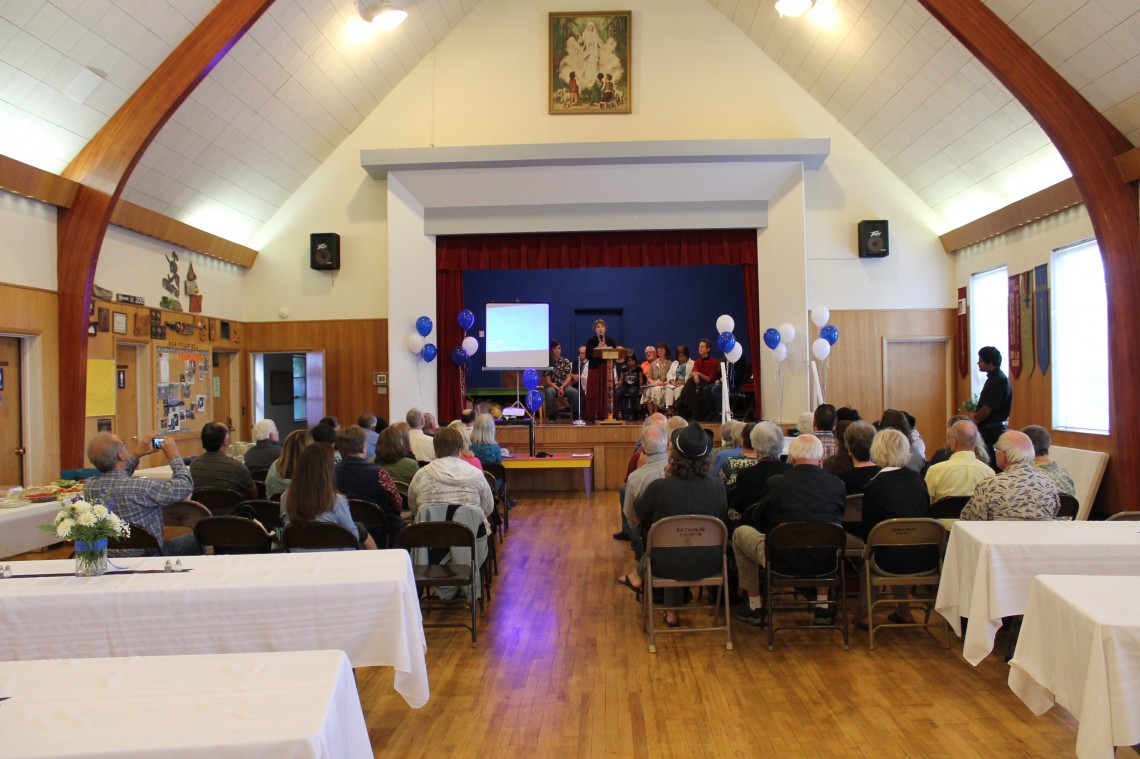 It was with great joy that the Catholic community welcomed Mother Teresa as the newest canonized Saint on September 4, 2016. To celebrate her inspiring life and recent canonization, parishioners from the Union County parishes gathered together at the Our Lady of the Valley parish hall on the evening of Sunday, September 18th. Zee Koza, famous in our parish for her annual dinner theater plays, wrote a tribute to St. Teresa of Calcutta that parishioners from a range of ages read. It included background about different parts of Mother Teresa's life, as well as some of her words. Maureen O'Brien made a sari similar to those of the Missionaries of Charity, the congregation that Mother Teresa founded.
While sharing his own remarks, Fr. Saji invited children to sing along with the song by Usha Uthup, The Poorest of the Poor. As a preview to an upcoming celebration for those who have been married for 50 years or more, Fr. Saji had Jere and Kay McCarthy read Mother Teresa's ABCs. He also played an audio clip of Mother Teresa's voice. If you would like to hear the full version, you can borrow the CD from the office or you can listen to two of her talks via Formed.org (look under the heading Year of Mercy).
After the presentation, there were many delicious options for the finger food potluck. Thank you to all who attended, as well as those who prepared and participated in the event by reading, singing, sewing, decorating, cooking, creating the promotional flyer, and cleaning. The celebration was a testimony to how different parishioners' strengths can complement each other well in order to make great things happen within our community.
You can see photos of the event here.